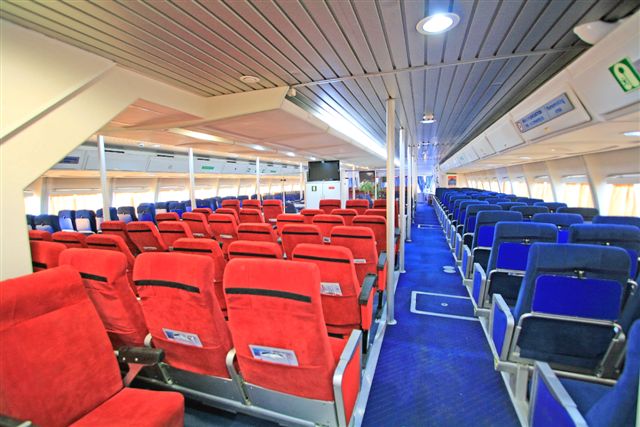 Flag
Greek
Type
High Speed
Year of Built
1989
Place of Built
Kvaerner Fjellstrant Norway Det Norske
Deadweight
40
Draft
1.58 mtrs

Gross Tonnage
430
L.O.A.
40.20 mtrs
Breadth
9.44 mtrs
Passengers cap.
292 - 350
Main engines
2 X MTU,  2 X 2.040KW
Speed
29 - 38 knots
Location
Greece
Other
There has been a general overhauling at the right main engine (2 new turbo new ,crankshaft,
spare parts which have been bought from the official MTU ARIEXPO).

At the left main engine, there has been partial repairs (repair cylinder head, repair coolant pump,
repair sea water pump, repair fuel pumps and some other repairs and checks).

Please note that the vessel has done full renovation and upgrades.
- Brand new 292 seats have been replaced with the best quality seats and 6 plasma tv.
- Bathrooms completely renovated (8 wc and 3 cabins with 2 beds each one.
- New rescue boat. all wheelhouse electronic equipment have been replacement or added to the existing ones.

---
Request more info